We have no dormitory. Please inquiry us about short stay.

Yurakuso Guest House
Rates/person
Check in time 16:00pm-22:00pm
Check out time 11:00am
35000 yen
Electricity is extra
Deposit 10000 yen
(refundable)
1month
5mats
private single room
Yurakuso Guest House
Rates/2person
Check in time 16:00pm-22:00pm
Check out time 11:00am
59800 yen
Electricity is extra
Deposit 10000 yen
(refundable)
1month
6mats
private double room
Yurakuso Guest House
Rates/room Up to 3people
Check in time 16:00pm-22:00pm
Check out time 11:00am
69800 yen
Electricity is extra
Deposit 10000 yen
(refundable)
1month
8mats
private 2-3 person room
Sweetom21c apartment
Rates/person
Check in time 16:00pm-22:00pm
Check out time 11:00am
45000 yen
1month
6mats
private 1-2 person room
Electricity,water,gas is extra.
Deposit 10000yen (refundable).

Yurakuso Guest House

Address:14 shimonagamecho shichiku kitaku Kyoto,Japan Zip:603-8106

There are

LAN

connection and cable in the room.(FREE)
You can use your laptop.
We have no wi-fi connection.

(The$B!!(Belectric voltage is AC 100V in Japan$B!!(B)
Each room, lockable, has their own private access 24 hours
a day.
You are free to come and go as you like.

No curfew
Clean, furnished apartments,
quiet neighborhood
in convenient location.


Facilities
Shared kitchen/bath/toilet
Pay-laundry
200yen
Clothes gas dryer
100yen/20minutes
Shower (hot water)
100yen/10minutes
Each room provided with air-conditioners, refrigerator, desk,
futon, etc.
Bike rental 500yen/day, 1500yen/week, 3000yen/month

Many people from different background have
enjoyed staying with us.
We hope that you will come and stay at Yurakuso
and experience Kyoto, the real Japan.

Several sentos (public baths) as well as
pool and gym nearby.

Electricity charged separately when renting monthly.


---
A very nice residential area
There is a river nearby that is a home to many fish and migratory birds. There are also many open spaces such as parks and ancient temple grounds with lots of greenery and fresh air. This location is convenient for access to some of Kyoto's major historical sites, such as the World Heritage site Kamigamo Shrine and Daitokuji temple.
---

12minute walk north of Kitaoji subway station
(Kitaoji station is only 13 minutes from Kyoto's main railway station)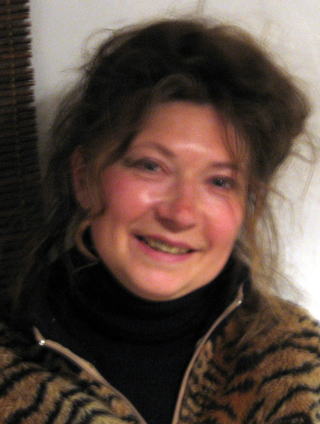 I came from Siberia(Novosibirsk) to make my research about Japanese (Zen Buddhist) art,invited here by Japan Foundation.
It is not a first time in my life when I stayed in Yurakuso. 10 years ago, when I visited Kyoto for 8 months, my friends found for me Mr.Yamamoto$B!G(Bs guest house. I was really greatly impressed by beauty of location of this place; Kamogawa(river Kamo) is right here, in 2 minutes of walk, full of beauty and life: different kinds of birds lived here, give an impression of real zoo. If you cross the bridge, you$B!G(Bll find soon one of the most ancient,big(important)and,probably, beautiful shinto shrine in Japan(Kyoto)-Kamigamo Shrine(This is World heritage). I just fall in love to this place so much that 10 years later ,coming to Japan again, I choose the same guest house for staying.
I cannot also stop myself of mention kindness of the owner of Yurakuso-Yoshiaki Yamamoto,who always is ready to help in difficult moments of life (you never know what will happen with you in the next moment).
Lisa / Russia (Hanazono University)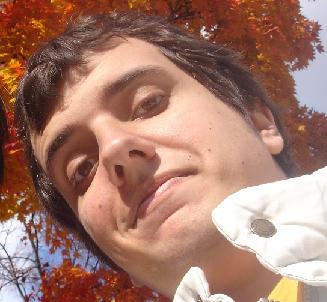 I came to Japan by my own to stay 2 months and a half. I love japanese culture and I have many japanese friends, so I decided coming to know their country a little more. I also studied japanese in Brazil, but wanted to practice a little more on real life occasions. Kyoto was my "base" so I could go to other places and then come back here to my room in Yurakuso. I could visit places from Fukuoka to Sapporo and I was always impressed by japanese's good manners with everything. Most brazilians don't care a lot about public space environment, so it was impressive to see how japanese people take care of their country so well, people cleaning the streets just to make environment nice. From all places I visited, Kyoto is the one I really feel at home, Yurakuso is located on a very peaceful place and it's perfect to go out for a stroll on the border of Kamogawa, watching mountains and trees. I could see trees changing colors and losing theirs leaves, I will never forget such landscape Kyoto provided me. There is no four seasons stuff like this in Brazil because weather is very unstable. I will miss japanese environment, lamen, karaoke and obviously, my friends. Japan and Brazil are opposite countries not only geographically speaking, but also on behavior, that was a great opportunity for me to think about it and try to find a balance between japanese discipline and brazilian warming atitudes. Thanks

Renato Pelizzari da Silva / Brazil






Hoooi,
I$B!G(Bm a student of Industrial Design in Switzerland, and now I had the great chance to do an internship in a design office in Kyoto.
Design in Japan-Design in Europe. What are the differencies?
Recently Swiss Designers use a lot of humor when developing their projects. A good example is one of the most famous Swiss designers: Alfredo Haeberli. He even created the interior of a Kaitenzushi shop in Zurich, , called $B!H(Bginger$B!I(B (shoga / gari) 2 years ago.

I interviewed him in his office.
Japanese Design is very simple and functional. These are some of the most important points in design.
Design process:
Research, brain storming, finding inspiration, image search, idea sketches, separating, combining, mind mapping, 2D and 3D rendering(hand and computer), building mock-ups, shaping, styling, choosing shape, color and materials, modelling, rendering and in the end realising the product and the final presentation. And always in between: a lot more brain storming.
In the Kyoto design office where I spent 4 months, the office members where so good to me. They spoiled me and helped me so much. Amazing I can just say. Domo arigato gozaimasu. And of course we sang KARAOKE together, one of my deepest passions.
In Japan, too many good things happened to me at once. 2 good 2 B true. The contrast between tradition and modern life is one of the most fascinating scenes in Japan, which we can find every day.
Japanese people are so strong. They keep going on even when it$B!G(Bs so hard. Without complaining, and always together. Never selfish. Always satisfied. This and so many other things I can learn from them.
Here in Japan I learned to keep control. Very important. We need to ask ourselves before we blame others.
And I learned about waste. (It$B!G(Bs everywhere.) Zenbu ha mottainai desu. Totemo mottainai. There is too much of everything. This is getting dangerous. We need to learn saving energy, power, water, money, electricity, and so on$B!D(Bpaper$B!D(Bwood$B!D!D!D!D!D(B..
The earth$B!G(Bs resources are not everlasting. We need to be aware of that. I know it$B!G(Bs hard. But we can try. We should not only consume, we should also give. OKINI.
Sibylle
---

I stayed in Yurakuso 4.5 months and appreciated so much this quiet place near to Kamogawa river and mountains. I liked exchange with other Yurakusojin (Yurakuso's people) which we had a lot of fun to share about ours cultures and experiences. Kyoto is a very nice and old city where we can meet Japanese tradition. One morning, I walked to go to the subway station and I have seen a vegetables vendor with a large wheelbarrow knocking door to door. On the same way, I admired potting flowers' arrangements front to houses. Quiet and peaceful life in one of the biggest Japanese city.

Mon sejour a Yarakuso c'est etale de septembre a mi-janvier. L'occasion de savourer l'automne kyotoique et entrevoir les premiers flocons. Automne dont l'ephemere mouvement des nuances foliaires en fonction du temps et des arbres marque la lente declinaison des temperatures. Un lieu de calme au milieu d'une societe en perpetuel mouvement pour se reposer et decouvrir une des multiples facettes de la culture japonaise (Il y en a beaucoup).



Olivier



---
My stay at Yurakuso has been a good experience.

The people I have met here are very good hearted people.

Yamamoto san is a very good landlord and a good man.

I came to Japan to finish my last quarter of college and during my stay I study shakuhachi, sketch and do a number of writings.

I study shakuhachi under Kurahashi sensei a master shakuhachi player of the Kinko ryu school of shakuhachi playing.

I have learned a number of sankyoku pieces as well as koten honkyoku pieces.

The song played in the photo is Kyorei the oldest shakuhachi honkyoku piece.

It is very simple and uses different fingering techniques than modern pieces.

This makes it a diffucult song to play because no ornamentation is to be used and the meri-notes are created with a different method.

I began my shakuhachi studies about 1 year ago.

Previous to that I had bought a simple shakuhachi and had it sitting around the house.

One day I decided to learn to play it.

With this I also wanted to learn to create the flutes themselves.

From then on I have made shakuhachi and began to study with several teachers.

One of the first things that brought me to study the shakuhachi in particular was the spiritual aspect of the history and playing.

From early on the shakuhachi has been used as a meditation tool as well as a musical instrument.

For the fuke-shu as group of wandering musician monks the shakuhachi was more than an insturment, it was also a means to enlightenment.

I enjoy history and culture so this was an extra binding factor to my enjoyment of the sound of the shakuhachi.

The honkyoku pieces tell a story more than just create a song. Chris
Dr.Martin Forker ,an Irish conflict artist and professor ,visit kyoto
"My first impression of Kyoto is its natural beauty and its cleanliness--Everything here is so clean and pristine !. For example,The streets,the automobiles -and especially the taxies. It was a cultural shock for me to see just how methodical everything in Kyoto is.

What really impressed me was the positive nature of the local people
No matter what job they were doing e.g. taxi driver,supermarket assistant,Mcdonalds' assisitant,traffic control officers--They all demonstrated a wonderful joyous philosophy towards their role in life. -It was truly a refreshing experience to meet such people.
$B!!(BStaying at Yurakuso was also a wonderful experience. I especially liked the traditional Japanese decor of the rooms. However ,the most impressive aspect of Yurakuso is its proximity to the astoundingly beautiful Kamo river where you can walk along the river embankment and enjoy the natural sounds of birdsong.. The contrast of the multiple color variations is a real treat if you are artistically oriented. I was lucky to visit Yurakuso in the autumn when the color gradations were especially luminous and radiant. Walking along the Kamo river$B!G(Bs embankment was really an aesthetic experience which gave me a sense of peace and calmness.
I was invited to come to Kyoto by Sangyo University to present an academic paper on the role of symbols in the divided society of Northern Ireland. After my stay at Yurakuso and Kyoto, I would suggest that Kyoto is a positive symbol that shines brightly in a world of conflict.
$B!!(BOne final footnote to my Kyoto adventure$B!](Binterestingly, my visit to Kyoto occurred a few days before the visit of president George W. Bush. I was astounded to discover two policemen knocking on my door and asking many questions about my nationality and my reason for visiting Kyoto. After showing them my passport and informing them that I was in Kyoto to present a paper at Sangyo University, they were convinced that I was not a potential assassin!!!$B!=(BAn Irishman with a gun?$B!=(BImpossible! Despite, this attempt by the FBI to disturb my serenity, I look for wand to returning to Kyoto with my Taiwanese princess$B!D(B.."$B!!(B Martin
Martin Forker ,Nov /Belfast,U.K.
Ciao a tutti, sono Jacopo, un ragazzo italiano di 25 anni, sono stato a Kyoto per 3 settimane ed ho alloggiato qui allo Yurakuso, il signor Yamamotosan e una persona gentilissima e sempre disposta ad aiutarvi per ogni evenienza, Kyoto e una citta stupefacente, dai girdini alle ville imperiali, ai templi che si trovano per tutta la citta,

e caratterizzata da un ritmo di vita molto piu rilassato che in altre grandi citta giapponesi (tokyo per prima), oltre ai mezzi pubblici come sempre efficenti e capillari la possibilita di usare in tutta sicurezza la bicicletta per la citta e unaltro grosso vantaggio per poter scoprire affondo ogni angolo di questa antica citta. Da qui si possono fare anche molte escursioni di un giorno, per altre localita interessanti come Nara, Himeji Osaka e tante altre. Consiglio a tutti di visitare Kyoto, e se cercate un posto accogliente, economico e ben posizionato Yurakuso fa per voi. Scrivetemi pure se avete domande.
---
I am a college student (Archtecture) from Rome . I stayed in Kyoto (Yurakuso) for 3weeks. This city is wonderful, the wood shrines and temples are very interesting, the construction techinque, the details, the colors etc. the city is also full of Karesansui gardens (dry gardens) Tsukiyama gardens (hill gardens) and Chaniwa gardens (tea gardens). On the contrary of tokyo here the traffic isnt a problem, use a bicycle is a great opportunity to discover the city (there are metro lines and efficenty bus lines also), You can find here all the Japanese cultural heritage. Discover the japanese food, the shopping street, the geisha disctrit, all the japanese beauty...can do it now. Jacopo /it
---
I came to Kyoto to learn Japanese language and become independent. I still learn this language but it's beatiful language.First time in Kyoto I have been in 2001 but only 5 days.The nature and spirit of this city make that I came back again to this place.Difference between my city(Warszawa) and Kyoto is very big. For example in Poland when you are walking in the city you can feel eyes who watching you.

In the bus,subway,on the street everybody watching you.For example what clothes you have,what kind of hair you have. But in Japan nobody watching you. Even if they doing this you don't feel that another man or woman watching you. In Japan,Kyoto, a lot of people have funny clothes and hair but nobody care about this.But in Warszawa if someone wear some funny clothes you can feel strange in the street.
Darek B. dec/pl
---

I visited Kyoto as visiting research student at Doshisha University.
I concucted research on "English in Japan". English has become pervasive in the Japanese environment : on billboards ,street signs and lining trains and buses .It is impossible to escape,both in Romaji and in Katakana form as borrowed lexical terms
Yurakuso is very good value and was a convenient location for sightseeing in the Kyoto area. Kyoto is a "must see"for all visiting Japan. A nice change of pace from the bigger ,busier cities.
Dwayne Cover ,Oct /ca

---

I came to Kyoto for shooting photos as a freelance photographer.
It was very interesting to observe for me that Japanese people like very much things looking childish.
Also the announcement in subway stations in Japanese a very thin voice and then again an anouncement in English in a much lower tone.
Also all the signs with children etc....
The location of Yurakuso is ideal for exploring the town.
Having rent a bike was a great experience to snake all to those magnificent temples, shrines and gardens.
Especially Sagano area ,Chion-in temple and Ryoanji are great.
Yurakuso was for sure the best deal in town for a period of 1 month .

Cem Akkan , sep 2005/tr


---

Claire , July $B!!(B2005 /fr
I am on internship for 3 monthes in Kyoto National Mueseum for art conservation studies.
Yurakuso guesthouse was the best place for me .
It is the cheapest place I found in Kyoto.
located in very calm peaceful neighborhood by the Kamogawa river .This is the best place to have the picnic.
I hope you will enjoy as much as I did and spend there your evenings.

| | |
| --- | --- |
| I am from Taiwan.It's a nice choice for low budget travellers. Located in the northern Kyoto,3minutes walk to the most famous river ,Kamo River,10 minutes to one of the world heritage Kamigamo Jinjya Shrine.I was very lucky to witness a wedding ceremony right in the Kamigamo Shrine.And at another one,Kitano Tenmangu Shrine ,30minutes by cycling.I attended a summer ceremony with friends from Yurakuso.We had a great time at the flea market outside the shrine. | |
| Sharon June $B!!(B2005 /tw | |
| | |
| --- | --- |
| | Dopo Anni di studi sul Giappone,sono riuscito per la prima volta a visitare questo stupendo paese.In particolare Kyoto,dove ho trascorso 2 mesi e mezzo tra ricerche per la mia tesi di laurea e visite ai numerosi santuari shintoisti e templi buddhisti che fanno di questa citta' una delle piu belle del mondo.Qui tutto e'armonioso e la natura rende ancor piu'bella e piacevole la vita tanto da non voler piu' ritornare in Italia. Consiglio a tutti di visitare il Giappone, perche' paesi come questo al mondo non ce ne sono.E non dimenticate Kyoto,perche' Kyoto e' il Giappone. |
| | FINESSO SAVERIO Marzo_Maggio$B!!(B2005 /it |
---
I'm from Gdansk, Poland.
I was living here in Yurakuso for one month. I saw here two different cities Kyoto and Osaka. These two cities have everything that you may want. Many parks,temples,shrines,rivers,mountains,forests,and a lot of shopping centers. You can have good time here and feel free among very nice and polite japanese people and beautiful culture. I'm liking very much that so many people of every ages are driving here on the bikes . I'm sure that you can see many differences between your country and Japan. Mr.Yamamoto is very helpful and can share information.
Alchim , May 2005 /pl
---
| | |
| --- | --- |
| | I 'm from Nepal ,studying in Germany and I came here to visit my japanese friend and her family. During my stay in Kyoto,I've seen Japanese cultures besides that I've enjoyed japanese foods too. If someone want to taste real japanese foods,they should better visit japanese family.There you can enjoy j-foods better than restaurant as well as you can see and feel j-living style and politeness and friendness of japanese poeple |
| Kulbir Shakya march2005/np | |
---
Fuer mich das wichtigste nach einem Jahr Aufenthalt in Japan ist das ich wirkliche Freunde machen konnte. Ich habe durch mein Auslandsstudium an der Doshisha Universitaet nicht nur die japanische Sprache, Kultur sondern auch viele andere wertvolle Dinge lernen koennen. Nun werde ich fuer ein halbes Jahr auf der Expo in Aichi arbeiten. Ich freue mich auf Nagoya und neue Leute kennenzulernen. Kyoto und den Aufenthalt hier werde ich sicher aber nicht vergessen. Auch Dank Herrn Yamamoto.
Denni Dec_Feb /de
---



Ondrej & Kristina
2004-2005 /cz

We spent here the New Year$B!G(Bs Eve so we had unusual opportunity to see the local customs of celebration. We visited the Chion-in Temple where is possible to find the biggest bronze bell in Kyoto. The New Year$B!G(Bs beginning celebration is absolutely different from custom in Europe so we were very happy that we were able to have that experience...We slept only several hours every day, walked many tens kilometers and we were absolutely tired at the end. Nevertheless, we really enjoyed our stay in Kyoto

---

We came from Singapore to view the autumn foliage.We were very fortunate to see the beautiful colours of the various trees both in the city as well as in the farther area such as in Arashiyama,Takao and Fushimi inari.
I took more than 1,500 photos because every thing was beatiful.A week in Kyoto passes quickly and so has our visit.We know that we have barely seen Kyoto. We hope to visit this beatiful piece of heaven on earth again and again.

Ning and Veronica de Guzman, Nov 2004/sg

---

We are from Israel.
We stayed at Yurakuso and enjoyed it very much.The location of the guesthouse is very convenient. It is close to a few very important sightseeing spots and also just one bus drive from
the central bus and train station.Most important is that the owner,Mr.Yamamoto, is so very nice and helpful about every little thing that we asked him about .The room and facilities are are very comfortable and we feel very lucky that we stayed at Yurakuso.

Sagi Schwartz,Smadar de Lange ,October 2004/il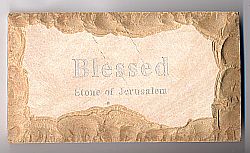 ---

I am a mathematics student from Hong Kong to study in Kyoto University for two months, I stayed in Yurakuso guest house during my visit. I often spend 20mins for riding a bicycle from my room to Yoshida campus (main compus) along the Kamo river, it is not only conivencent, but also you can enjoy the scene along the riverside. Moreover, I got a lot of fun in guest house, such as I got many new friends in the guest house, they are very nice and came from all over the world, the share facitilies are very clean and tiny, etc. I am sure you must have the same feeling after you stay in Yurakuso.
Funny boy ,October 2004/hk

---

Coming from Cape Town ,South Africa to Japan has been a mind-blowing experience.Everything is so different!.I attended a conference at Kansai Seminar House .so Yurakuso was conveniently located. It was so comforting coming back each evening to a home away from home.Yurakuso is safe ,comfortable and clean.Mr Yamamoto is a great host and goes out of his way to serve.
Steve Jacobs ,October 2004 /za

---

Ich habe zwei Monate in Kyoto gelebt, um mein Berufspraktikum an der Universitaet von Kyoto zu absolvieren. Das Yurakuso Guest Haus war dabei eine gute und preiswerte Unterkunft. Mit guter Vekehrsanbindung, ruhig, und mit viel Gruen und er im Sommer so wichtigen Klimanlage im voll moblierten Zimmer.

I have stayed for two month in Kyoto, in order to commit an internship at Kyoto University, and do research on Hypertehmophiles. Yurakuso Guest House is definetly worth it's money, actually it is one of the best prices you can find in Kyoto. Air condition, quiet, green neighborhood, good public transportation, and cheap bicycle rental by Yamamoto san.
Johannes , September 2004 /de

---

I really enjoyed staying here. The location is quiet and still close enough to the city for easy access. The river nearby provides a perfect place to relax after a long day temple touring. I drove from Kagoshima Pre. to study Japanese for one month and the quiet rooms are perfect for study. As a JET teacher I have seen a lot of Japan but there is no place like Kyoto. Mr Yamamoto is a wealth of information and can help with all sorts of questions. Try this place for a comfortable stay in Kyoto.
I.M. August 2004 /au

---

Ik ben een student die Aziatische business studeert en ik verblijf voor mijn studie in japan nu al een paar maanden en het bevalt me goed. Ik zit u in Kyoto voor 2 maanden en ik zit nu sinds een paar dagen in dit gueast house. Het is 1 van de goedkoopste plekken die ik kon vinden en ik ben tevreden met de kamer die ik heb. De meeste plaatsen zijn makkelijk te bereiken vanuit hier. Dus ik kan deze plek zeker aanraden zowel voor een kort verblijf als een langdurig verblijf.
ddragonboy July 2004 /nl


---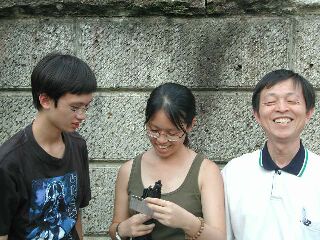 I stayed in Kyoto for a week with my children ,who stay in America and Taiwan ,are here for a month .This is a safe and friendly community for foreigners to stay.
Ted Y , july 2004 /tw
I am a college student from the U.S. spending a month in Kyoto with my$B!!(Bbrother. Yurakuso is convenient for not just visiting all famous sites but also relaxing between tourist activities. It's a great change of pace to skip temples for some days and just bike along the river or visit bookstores aroud Kuramaguchi.$B!!(BMr Yamamoto is a gracious host who helped us to orient ourselves.
Michelle Y, July 2004
$B$?$C$?(B30$BF|$NN99T$O$b$&=*$C$?$G$9$1$I(B,$B$^$?5~ET$KMh$?$i$b$A$m$sM-3ZAq$KGq$k!#$3$NKL;3$N4D6-$b$$$$$7(B,$B$3$3$K=;$s$G$$$k3'$5$s$O$$$$?M$G$9!#$H$F$bLLGr$+$C$?!#$d$C$Q$jOBIw$NIt20$O2D0&$/$F%7%s%W%k$G$J$s$G$9!#KhF|KhF|$NJk$i$7$O3Z$7$+$C$?!#(B
Isaac Y , July 2004

---

" I enjoyed my short stay at Yurakuso. Mr. Yamamoto was very kind and did all he could to make my stay as enjoyable as possible. The guest house is very well located. There's a lot of things to be seen around it : temples, the imperials castles, shops and much more. When I return to Kyoto, I'll probably stay in Yurakuso again. "
L.G. June 2004 /ca

---

Egy$B!!(Bbo hetet toltottunk itt kettesben, de tartok tole, hogy egy ev is keves lett volna. Kyoto maga egy vilagcsoda.
Kellermann Eva es Nagy Andras, Magyarorszag

We spent here about a week, but even a year could be too short. Kyoto simply a miracle.
Eva Kellermann and Andras Nagy from Hungary
May 25,2004 /hu

---

I was attending an international conference in Kyoto for 1 week and stayed at this guesthouse for two weeks. I found it more economical to use Kyoto as a base for travel around west Japan by Japan Rail pass instead of moving from one town to another every night with my backpack. In addition to temples and shrines, there are one palace and two imperial villas in Kyoto. I recommend a visit to the imperial villas with nice gardens and view of the city from the mountain. To stay at this guesthouse, I suggest getting a bus pass to visit the sights around the city instead of the subway.

Margaret May 21, 2004 /ca


---

Chamo-me Joana, e sou de Macau. Esta e a primeira vez estava em Kyoto, e estou muito contente que estava habitacionada em Yurakuso, especialmente com a simpatia de Yamamoto-san e a sua esposa. Contudo, nao esta no centro da cidade,mas pode ter mais oportunidade de aproximar com montanha e natureza, o transporte aqui em Kyoto e facil.

20 May 2004 Joana$B!!!!(B/mac

---

Preiswertes Zimmer fuer den japanerfahrenen Rucksacktouristen am noerdlichen Rand Kiotos. Ca. 25 Minuten zur Innenstadt mit Bus oder Rad, Dusche und Toilette japanischer Stundentenwohnheimstandart. Zu empfehlen fuer jeden, der nur eine preiswerte Schlafstelle braucht.
April_May Bushi /de


---
I have been living in Japan for 10 months, teaching English, sightseeing and learning Japanese. I have lived in Yurakuso for 3 months and it`s been fun. Yurakuso is in the perfect spot- right near kamogawa river, kyoto botanical gardens and loads of great restaurants and coffee shops.

Will
Feb_May 2004 /au
---
| | |
| --- | --- |
| $B!!(B | |
$B$3$3$GM'C#$,$h$/=PMh$?$73Z$7$+$C$?$7!"$U$k$5$H%$%?%j%"!&%7%k%_%*%M$K5"$C$?8e$GF|K\$,$J$$$N$, $B!!F|K\$N$$$$;W$$=P$O(B,
$B$R$H$S$H$N$d$5$7$5$G$9(B$B!#(B

$B%0%4%l!!%j%+%k%I!!(B
gugole riccardo

March_May 2004 /it




We're not a high-class hotel
but
We're genuine and good value


| | |
| --- | --- |
| Please note: | |
| *Rates are subject to seasonal fluctuations. | |
| *Rates are subject to change depending on length of stay. | |
| *Rates are subject to change without notice. | |



$B%2%9%H%O%&%9!!M-3ZAq!!(B
$B5~ET;TKL6h;gC]2

YURAKUSO GuestHouse
14 shimonagamecho shichiku kitaku
Kyoto,Japan 603-8106


---


(Reservation and inquiry)
090-9717-7122$B!!(B
10:00am-21:00pm
(Yamamoto)

(fax) 075-491-6900

When calling from abroad
tel +81-90-9717-7122
fax + 81-75-491-6900